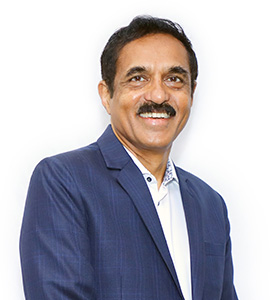 Dr. BS Ajai Kumar
Executive Chairman, HealthCare Global Enterprises Limited
Dr BS Ajaikumar is the Executive Chairman of HealthCare Global Enterprises Ltd (HCG). Dr Ajaikumar founded HCG to realise his vision of making advanced cancer care accessible to all. He has been the driving force behind HCG's growth since its inception. He has served as the CEO from 2005 to Jan 2021.
Dr Ajaikumar's contributions to the field of cancer care in India and his success as a first-generation physician entrepreneur have been widely recognised. He has been awarded the Ernst and Young Entrepreneur of the Year Award, the CII Regional Emerging Entrepreneurs Award, and the BC Roy Award by the Indian Science Monitor. Dr Ajaikumar is also the recipient of the Karnataka Rajyotsava Award.
Dr Ajaikumar has been a practicing oncologist in the US and India for over three decades. He completed his residency training in Radiotherapy from the MD Anderson Hospital and Tumour Institute of the University of Texas, and his residency training in Oncology from the University of Virginia Hospital, Charlottesville. He received his MBBS from St. Johns Medical College, Bangalore.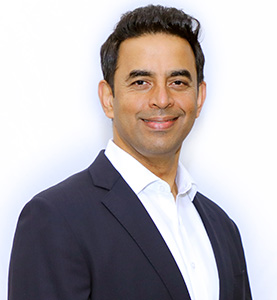 Raj Gore
Whole-time Director and CEO
Raj Gore is a seasoned global professional with more than 21 years of diverse experience in business management in North America, Asia, & Africa. Having been in the healthcare industry for 17 years, he has led business transformation and financial turnaround of acquired healthcare companies in India, Mauritius, and Vietnam, and has created sustainable growth momentum and value for these organisations. Raj also has hands-on knowledge and experience of the M&A spectrum including, post-acquisition integration.
Read More
Previously, he has served as the Chief Executive Officer for the Southern Region of Apollo Hospitals and Chief Growth Officer and Chief Operating Officer (NCR) at Fortis Healthcare Limited. He has contributed to the phenomenal growth of these organisations by fulfilling various corporate, strategic, and operational roles.
Raj Gore holds a Bachelor of Chemical Engineering degree from Jawaharlal Nehru Engineering College, Maharashtra, Master of Science in Information Technology, and Master of Business Administration degrees from the University of Denver, USA. He has also completed Hospital Management Program from the Indian Institute of Management, Ahmedabad, and Singapore Management University, Singapore.
He has a keen interest in developing future leaders through coaching and mentoring as well as building high-performance teams and culture. Outside work, he is an avid sports fan and a nature enthusiast with a passion for wildlife photography.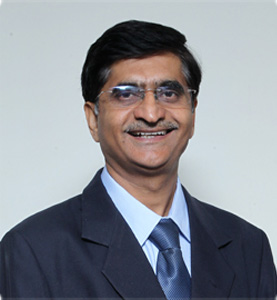 Dr. Bharat Gadhavi
Regional Director at HCG Hospitals Gujarat
Dr Bharat Gadhavi is the regional director of the Gujarat region of HCG. He has over 13 years of experience in the field of hospital management and administration.
Previously, he was the medical director at Sterling Addlife India Private Limited from 2001 to 2007.
He holds a Master's degree in surgery from the Maharaja Sayajirao University of Baroda and has done his MBBS from the Maharaja Sayajirao University of Baroda.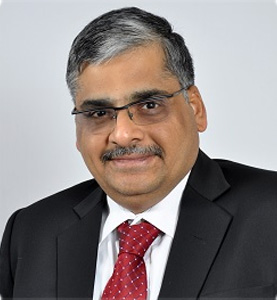 Srinivasa Raghavan
Chief Financial Officer, HealthCare Global Enterprises Limited
Srinivasa Raghavan has around 28 years of diversified business experience, including over 20 years as CFO in IT, ITeS and manufacturing industries. He has been a strong strategic business partner with global exposure, driving a strong controllership and compliance environment, supporting business leaders to drive and sustain a high culture of performance with a key focus on business outcomes and results. He has served as the CFO for Computer Sciences Corporation (India), Logica (Global Operations) and General Electric (GE Lighting and GE Capital). He has also worked in Motorola and other companies. He has made immense contributions by driving growth agenda, business turnaround, efficiency and rationalisation, cost management, restructuring, M&A and institution of governance systems and processes to ensure compliance and controllership.
Read More
He is a recipient of the CFO "League of Excellence" Award by CFO 100 and is certified in Six Sigma (green belt). He is a qualified Chartered Accountant from the Institute of Chartered Accountants of India and a Cost and Works (Management) Accountant from the Institute of Cost and Works Accountants of India.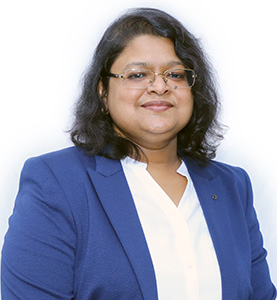 Sunu Manuel
Company Secretary, HealthCare Global Enterprises Limited
Sunu Manuel is the company secretary and compliance officer of HCG. She has been with HCG since 2006.
She is a member of the Institute of the Company Secretaries of India and holds a B. Com from Calicut University.