HCG – The Specialist in Cancer Care
HCG – the Specialist in Cancer Care (HCG – TSICC) is a private comprehensive cancer care provider with 24 centres spanning across the country. It is the largest entity of HealthCare Global Enterprises Ltd. With over 400 oncologists and several state-of-the-art diagnostic and treatment protocols, HCG –TSICC is known to be the leading cancer care network in India.
Its specialist team of doctors includes radiation, medical and surgical oncologists, nuclear medicine specialists, radiologists, pathologists, psycho oncologists and other specialists, who work collaboratively to bring the best of cancer care to the ailing patients. As a pioneer in cancer care, HCG – TSICC is amongst the first to introduce high-intensity flattening filter free mode radiotherapy, stereotactic radiosurgery and robotic radiosurgery in our country for high-precision cancer treatment.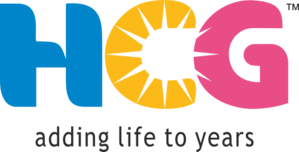 HCG Hospitals
HCG Hospitals is the tertiary healthcare entity of HCG. It provides tertiary care treatment options for cardiac, bone and joint, brain and spine, neuro and nephro and digestive care. HCG Hospitals has 3 centres, which are located in Ahmedabad, Bhavnagar and Rajkot, to provide world-class healthcare solutions to patients with various health conditions.
HCG Hospitals offer comprehensive healthcare wherein patients can access to prevention, screening, diagnosis, treatment, rehabilitation and palliative care services.
State-of-the-art diagnostic and treatment facilities, finest medical expertise, groundbreaking research and technology are the hallmarks of HCG hospitals.

Milann – The Fertility Centre
Milann is the fertility care entity of HCG, and it is led by a renowned fertility specialist, Dr Kamini Rao. Milann is one of the few finest fertility centres in India that offers advanced diagnosis and treatment options in the field of Assisted Reproduction Technology (ART), Reproductive Endocrinology, Ovarian Biology, Reproductive Immunology and Genetics. Formerly known as Bangalore Assisted Conception Centre (BACC), Milann was established in the year 1990, which then entered into a strategic partnership with HealthCare Global Enterprises Limited (HCG) in 2013. Currently, Milann has 7 centres of which, 5 are in Bangalore, 1 in Delhi NCR and 1 in Chandigarh.
Milann's team consists of highly experienced fertility experts and embryologists along with clinical specialists, nurses and healthcare staff who are specialised in the field of infertility, women's health and reproductive medicine. Milann's fertility centres offer comprehensive reproductive medicine services, including assisted reproduction and fertility preservation.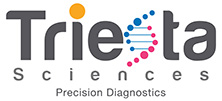 Triesta Life Sciences
Triesta Sciences, a unit of HealthCare Global (HCG) Enterprises Limited, is the state-of-the-art solution for clinical diagnostics, Genomics (Next-Generation Sequencing-based Diagnostics), biomarker and translational research, laboratory services and clinical research services. Based out of Bangalore, Triesta Sciences is an integration of laboratory services, research and development and clinical research with a focus on innovation, quality and accuracy for better diagnosis and prognosis of cancer.
Triesta reference laboratory is the largest network of CAP and NABL accredited high-end oncology diagnostic laboratory service provider in the country offering a comprehensive range of routine to highly specialised diagnostic tests for hospitals, medical institutions within India and overseas.
Our digital slide repository is amongst the largest in the country and signals opportunities in research and therapy advancement.
Triesta Genomics and Translational research offer high-end molecular diagnostics and NGS based genomic testing. Comprehensive genomic profiling (CGP) supports clinicians to adopt personalized treatment using targeted and immunotherapy and offer the right treatment for the first time for cancer patients. The innovative "Liquid Biopsy" platform enables early diagnosis of disease and monitoring the treatment response of cancer patients.
As a unit of HCG, India's leading cancer hospital chain, we collaborate with the highly specialised medical fraternity and cater to about 100,000 new patients annually – giving us the opportunity to be the leader in precision medicine diagnostics, aimed at empowering early detection and better cancer care. Our customers include leading global life science platform technology companies, research labs, pharmaceutical companies as well as medical, radiation and surgical oncologists.