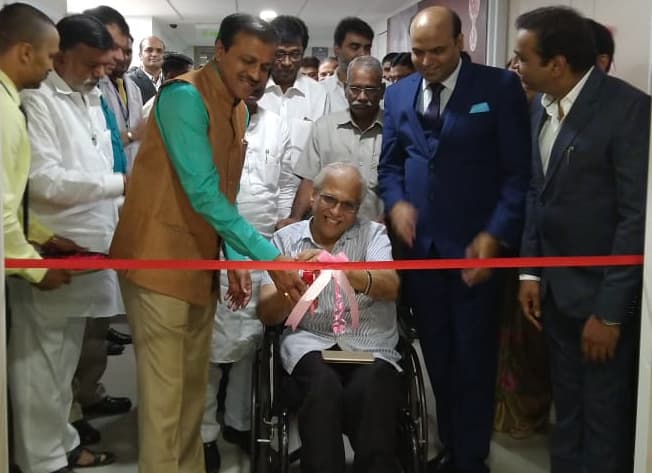 For years, HCG has been defining the future of cancer care in India by designing, building and managing cancer centres with a steadfast vision: To transform the cancer care environment by bringing core clinical services to one central place.
Our intent is to help patients live longer, better lives – and to improve cancer care one centre at a time. At HCG, each centre is a model of excellence, a place where physicians can achieve professional fulfilment and accomplish breakthroughs in patient care. With the increasing incidence of cancer & growing complexity of cancer care, multi-disciplinary teams have the potential of improving the quality of life & increasing survival of cancer patients.
HCG Manavata Cancer Centre, Nashik has now started a Bone Marrow Transplant unit with the state-of-the-art care to transform cancer care in Maharashtra. This is done in order to benefit the patients suffering from Leukaemia, Severe Aplastic Anaemia, Lymphomas, Multiple Myeloma, PID & Sickle Cell Anaemia by the transplantation of Bone Marrow. This new Bone Marrow Transplant services consisting of world-class facilities will be the Central hub for service providers in North Maharashtra, Gujarat & Madhya Pradesh. This Bone Marrow Transplant unit will be headed by Dr. Nilesh Wasekar.
The inauguration of Bone Marrow Transplant Centre was on the 3rd June 2018. The launch of this centre will be done by the Renowned Medical Oncologist Padmashri Dr. Suresh Advani, along with the esteemed presence of the Head of Chief' Minister's Medical Assistance Fund, Hon. Shri. Om Prakash Shete and Dr. Niranjan Rathod.