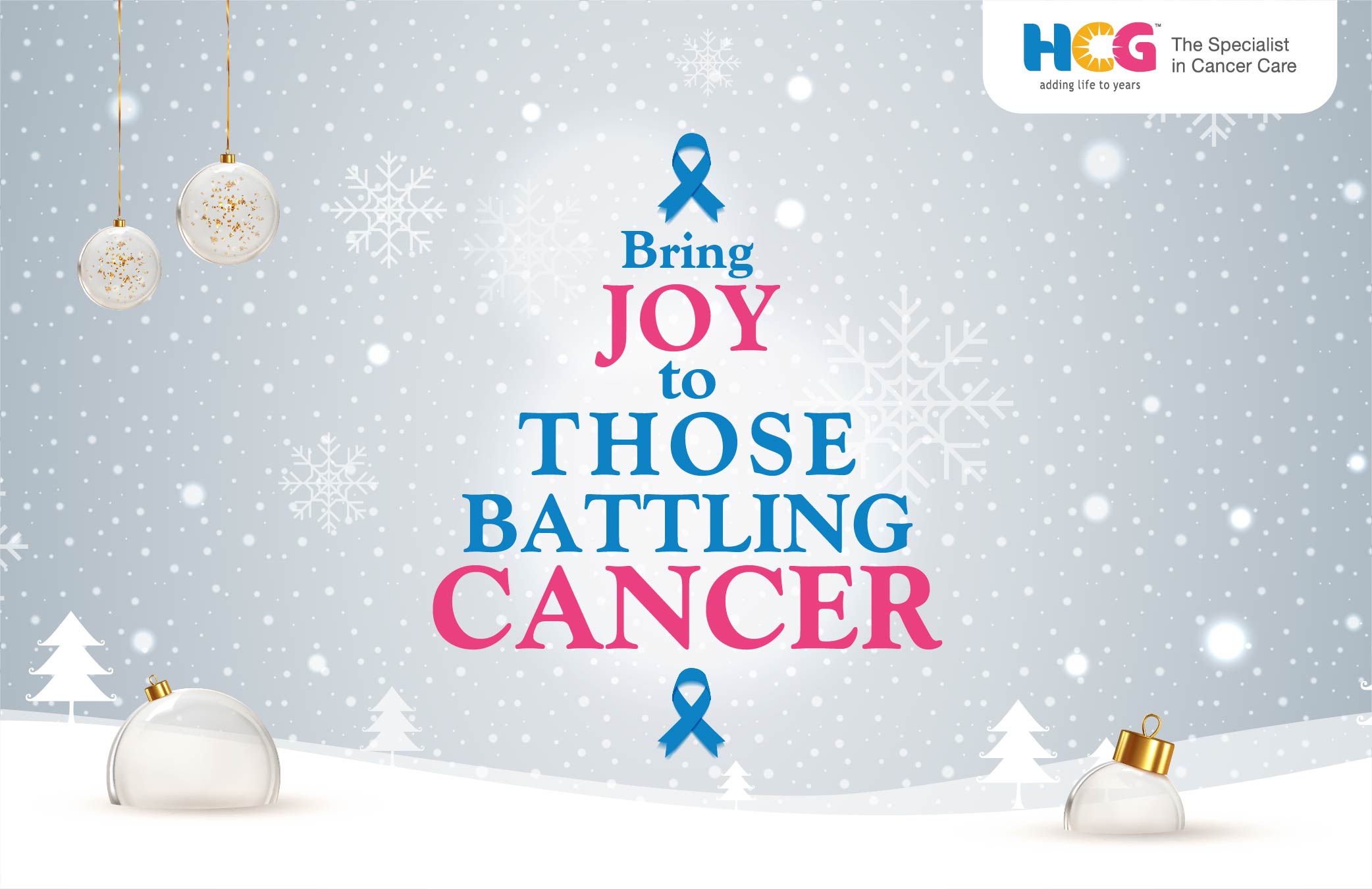 The holiday season is here, and it's a time for celebration and joy. While we are all busy with decorations, get-togethers, and giving and receiving gifts, it is not the same for those coping with cancer. These people will often not know what to expect, and this makes it easy for them to lose all hope and confidence. 
People around them may not be able to cure their illnesses; however, there are many ways we can make their Christmas joyous and become a beacon of hope for them and make them believe that they also deserve to celebrate, be happy, and be excited about this holiday season. 
If you're a friend or family member of someone living with cancer, you can be a light of hope for them during this holiday season. Here are some ways you can be a source of hope and support for those fighting cancer during the holiday season and throughout the year. 
Offer practical support: Cancer treatment can be physically and emotionally exhausting, so offering practical support can be a huge help to cancer patients. You can run certain errands, such as grocery shopping, dropping off and picking up their children from school or college, joining them for their doctor's appointments, etc. 
You may also help them with their chores, such as cleaning the house, doing laundry, taking care of their plants, cooking for them, etc. This can help lighten the load and make things a little easier for them. 
Those with cancer find the treatment especially challenging when they have a child to take care of. You may offer to help with childcare duties or hire a babysitter to give the patient some much-needed rest. 
Become a listening ear: Becoming a listening ear is another way you can make them feel comfortable. Listen to what they have to share and be supportive of them. You don't have to have all the answers or try to fix things—just be there for them. Talking through their thoughts and feelings with someone they trust can be a therapeutic experience for them. Make some time to listen to them and see how much difference it makes. 
Create special moments: It's important to find joy and hope during difficult circumstances, and this is especially true for those dealing with cancer. Plan special moments or fun activities that bring joy to your loved one. This could be something as simple as watching their favourite holiday movie together, going on a walk in the park, or even having a game night. 
 Let them know that you root for them: The holiday season can be a particularly tough time for cancer patients, as it reminds them of what they are missing out. Remind them that they are not alone, and that many people care about them and are rooting for them. In other words, make them feel appreciated, understood, and loved. 
 Help them stay connected: Cancer treatments often involve lengthy hospital stays or long periods of isolation, so it's important to help those coping with cancer stay connected to their loved ones. To make them feel better and more loved, you may consider sending cards that carry warm messages, setting up video calls, or finding other ways to help your loved one stay connected to the outside world. 
 Cheer them up with thoughtful gifts: Now, what is a good gift for a cancer patient? This is an important question, as not every gift is a good gift for them. 
 Some of the best gifts that you can give them would be warm blankets, unscented lotions and lip balms, light-hearted novels, comfortable clothing, headphones, convenient mobile devices like tablets, etc. 
 Donate or initiate a fund-raising activity: This holiday season, you can also become a light of hope by making small donations in the name of your loved ones or anyone fighting cancer. You may look for a cancer institute or foundation and make small donations in honour of cancer patients there. You may also start a fundraising campaign to help cancer patients with their medical expenses. 
 Seek out support for yourself: If you are in the role of caregiving, it can be overwhelming for you to watch your loved one deal with cancer—this is normal. Make sure to take good care of yourself and get all the help you need. You can become a light of hope for people around you only when you are doing good from within. 
 As we celebrate the holidays and look forward to a new year, let us not forget those fighting cancer and their families. This season, take a moment to be a light of hope for these individuals. Share your kindness and compassion with them, bring joy and comfort into their lives, and remember that you can make all the difference in helping them find strength through difficult times. Together, we can help create brighter futures for those affected by cancer this holiday season!